Just a "best of" collection of past and actual projects and work.
developement, optimization and/or film production
Lederer's Living – The Smart Hotel
Wirtschaftsbund Wien
Rechteck
Microsoft Switzerland
Laufen hilft
Ivellio-Velin
Peugeot Austria
G3 Shopping Resort Gerasdorf
… and others I'm not allowed to list here.
Kommunikator & streambase.co
consulting and execution
Bakery Szihn (Bäckerei Szihn)
Niemetz Schwedenbomben
zum Wohl / Biogena Gastronomie
Ikuna
Leo Hillinger
Loisium Wine & Spa Resorts
ready2order
EVN
Hotel Zürserhof (Arlberg)
… and others I'm not allowed to list here.
Influencer / Brand Ambassador
… further content in progress …
Austrian Marketing University of Applied Sciences
Microsoft
some I'm not allowed to list here
… that I worked for
Vienna International Airport
Silberball (former Redball and PPI)
contidio
… that I co-founded or was managing
Laufenhilft (NON-profit)
streambase.co
EMPIREfeed
Twitter, Snapchat, Facebook, Instagram etc.
Austrian Startups
A-COMMERCE
European Parliament
some I'm not allowed to list here
Land Rover
Jaguar
Audi
American Express
Samsung
MSC Cruises
Loisium Hotels
Porsche
Tesla
Jawbone
Swiss International Air Lines
Jacques Lemans
Bose
MINI
Falkensteiner
Hotel Zürserhof
Rotknopf
Silhouette
Lake Constance Tourist Board
Mazda
Peugeot
Turismo FVG
Lech-Zürs, Arlberg
Volvo
Dominator Yachts
Hotel Imperial, Vienna
Staudacherhof, Garmisch-Patenkirchen
Hilton
Sony
TUI
Trieste
Le Loft, Sofitel, Vienna
Philips
With bloggers nowadays companies can reach all other parts of their audience than they do with "home remedies" such as PR messages and advertising. Blogger Relations refers to a targeted communication of companies with specific parts of the online publishers (bloggers). Without enough dealing with this topic, blogger campaigns can quickly become a shot in the oven. Here comes streambase.co into the game: we close the gap between businesses and bloggers; either in the field of communication, the settlement or the measuring. So if you want to achieve the full range of your target market and fully exploit all the digital options, you should contact the blogosphere and build into your strategy.
Christoph Teufel was a Co-Founder of this agency-platform.

After several month of ideas and innumerable direct conversations with partners and advisors, the "EMPIRE" was created. I'm very sorry, but this is all I'm allowed to tell and show you.
Christoph Teufel was a Co-Founder of this project.

A quiet funny project of mine. I started my very own vlog … to give you an insight of my all days life. It wasn't that easy – the daily vlogging thing.
Channel is owned by Christoph Teufel
At 'We Are Not Viral', we are a group of filmmakers who like to travel and shoot awesome videos. Come and join us on our journey! 😉 If you're not following us, you should do that.
Christoph Teufel is a Co-Founder of this project.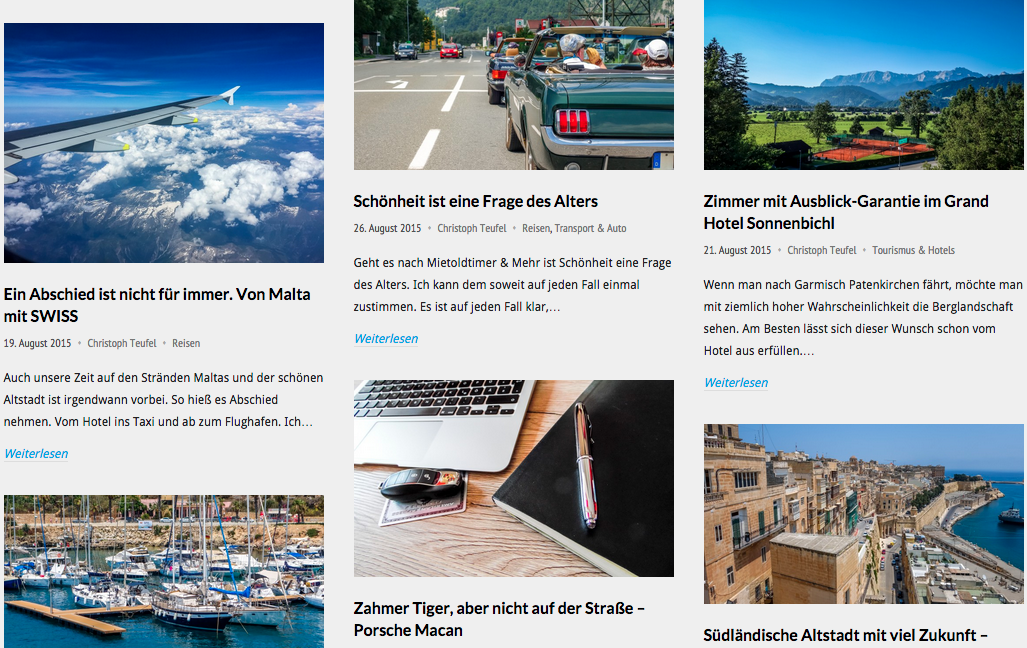 Teufels Beitrag alias "666note" is a Lifestyleblog with very nice photo stories. It's a project of mine and also shows my name. But the team isn't only me. We're traveling around, love luxury hotels, enjoy it to fly above the clouds and like well powered and confortable cars.
Founded by Christoph Teufel

StillsandMore is project I'm doing together with a friend an teammate from 'Teufels Beitrag'. The reason why we started it was, there is so many photo content generated at trips for our Lifestyleblog that's not used. So we started that platform, to show you all that epic content.
Christoph Teufel is a Co-Founder of this project.
– THIS ONE IS RIGHT NOW IN STANDBY MODE, I'M SORRY –
If you have any specific idea, project or other stuff in mind
and want to talk about possibilities to it.
You maybe just want to get an idea of what is possible?
Feel free to get in touch with me.
Easiest and fastest way is LinkedIn, Twitter, Instagram, Facebook.
Or if you do have my phone number, please call or send me a text,
or just send an email to "say-hi [at] teufelchristoph [dot] com".
you want to hire me?
Then do it NOW – not tomorrow!
But, the rules of contact are:
Anyway, if you contact me for the first time, keep it SHORT and SIMPLE. I'll only read through the first lines. If you want to friend with me or your contact-request has not a business subject – use Facebook or ask someone who knows me. In nearer future I am NOT HIRING anyone. Solicitation for employment or internships will be moved to trash in any case.
Seriously, if you want me to get back to you by email make sure you leave me your full name, phone number including country code, website if there exists one, the subject what you want to talk about (less then 6 sentences) and where you're from. If only one of these is missing, there will not be an answer.
But on Twitter, try it.
Or just push me a question / ask me if it's concerning to my business.
in case we've arranged a meeting:
If we have arranged a meeting but you can't take part and don't cancel the meeting in time or don't cancel it at all, you have to pay for my wasted time, travel expenses like (taxi, gas, train … depending on how I traveled) and administration fee.
If the meeting takes part as planned – everything is fine.
Keynotes, Talks, Lectures, Jury
Lectures
Austrian Marketing University of Applied Sciences
Keynotes, Talks & Jury
medianet, jury – agency rating